Tuesday, December 20, 2011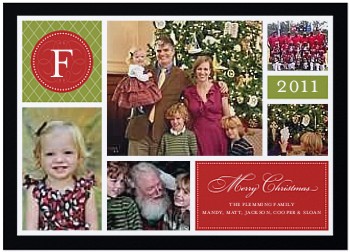 Posted by

Mandy
at 9:19 AM
0 comments


Links to this post
Sunday, December 11, 2011
Mandy Sloan Flemming
Sermon: John 1:5-8, 19-28
Saint Mark United Methodist Church
December 11, 2011
Testifying to the Light
John 1:5-8, 19-28
The light shines in the darkness, and the darkness did not overcome it.
There was a man sent from God, whose name was John. He came as a witness to testify to the light, so that all might believe through him. He himself was not the light, but he came to testify to the light.
The Testimony of John the Baptist
This is the testimony given by John when the Jews sent priests and Levites from Jerusalem to ask him, 'Who are you?' He confessed and did not deny it, but confessed, 'I am not the Messiah.' And they asked him, 'What then? Are you Elijah?' He said, 'I am not.' 'Are you the prophet?' He answered, 'No.' Then they said to him, 'Who are you? Let us have an answer for those who sent us. What do you say about yourself?' He said,
'I am the voice of one crying out in the wilderness,
"Make straight the way of the Lord" ',
as the prophet Isaiah said.
Now they had been sent from the Pharisees. They asked him, 'Why then are you baptizing if you are neither the Messiah, nor Elijah, nor the prophet?' John answered them, 'I baptize with water. Among you stands one whom you do not know, the one who is coming after me; I am not worthy to untie the thong of his sandal.' This took place in Bethany across the Jordan where John was baptizing.
This has been an awful week for news. Last Friday, the story broke regarding 7 year old Jorelys Rivera's disappearance from her apartment in Canton, and the news that followed only grew more gruesome and horrible. It is the worst story I have ever heard, a nightmare. It is the kind of thing that makes me lose faith in humanity, and question God's goodness. In this situation, evil has triumphed, and hope has been vanquished. To stand in this pulpit today seems absurd. How am I to preach of the good news that God is coming into the world, in the form of a tiny baby, when the fate that befalls the most innocent among us is so grim.
In the week that this story broke, there were other stories, as well. From this most tragic event to the sadness that my community of Decatur has felt in the sudden loss of two recent high school graduates, who were killed in separate incidents on the same day. The families of Drew Charter school are also mourning the loss of a girl who lived for 13 years with congestive heart failure, and died just three months after starting high school – her life's goal. A family nearby is preparing to walk their 9 year old son through the last few weeks of his life after a battle with cancer. And this is just the headline news, the awful, heartbreaking news about the death of those who have gone too soon and for reasons too ridiculous for us to understand. The rest of us have been affected by the sadness of life-altering news that comes too regularly: a diagnosis of a disease that will change our lives, the loss of a job that we have had for decades, the absence of a loved one. All of it collectively tells a pretty convincing story that death and loss is more powerful than life and love.
And, here we are on the third Sunday of Advent. If you read my newsletter article this week, you'll know that this is the Sunday that we are to be rejoicing, because we are halfway through the liturgical season to Christmas day. It is Gaudete Sunday, the day in which we proclaim, "Rejoice! Rejoice! Again I say rejoice!" I don't know about you, but I am finding it very hard to do that today. To rejoice in the face of this heaviness is preposterous to me. How are we to do that when we live in a world where some have all they need and others go hungry? Where some children find love and acceptance and others are brutalized and rejected. How on earth are we to think that this season's conclusion will be enough to eliminate the suffering of the world?
Our Gospel – our desperately needed Good News text – comes from John. It is the testimony of John the Baptist, Jesus' cousin who was given the role to prepare the people for the coming of their Messiah. His work included baptizing and testifying to the one who was to come. This was troubling to the Jews, because it was unclear where his authority came from to do such things. So, they sent priests and Levites to Jerusalem to ask him who he was, what gave John this authority – to preach and baptize. Was he the messiah? Was he Eiljah? Was he a prophet? His answer to each question was no. So, they pressed him, "Who are you? Let us have an answer for those who sent us. What do you say about yourself?"
His answer is language borrowed from the prophet Isaiah. He responds, "I am the voice of one crying out in the wilderness, 'Make straight the way of the Lord'" (Isaiah 40:3). John Wesley points out that this is John the Baptist's way of saying, "I am that forerunner of Christ of whom Isaiah speaks. I am the voice - As if he had said, Far from being Christ, or even Elijah, I am nothing but a voice: a sound that so soon as it has expressed the thought of which it is the sign, dies into air, and is known no more."[1] It takes humility to be this sort of messenger. John's message is not about him, but about what is coming. His life was spent living out this prophecy. His death was suffered because of it. John's life is a testimony to something larger than him, and larger than us.
So, if we listen carefully to him, we hear that we have a job. "Make straight the way of the Lord," John says. But, what does it mean to do this? How is this our responsibility? What does God expect of us as we prepare for the light of Christ to enter into the world?
As we reflect on the events of this week, this month, this year, or the course of human history, the story we share is one of a desperate need for a savior. The season of presidential campaigning is enough to demonstrate this. The OCCUPY movement has arisen to give voice to the imbalance of wealth in our country, but it falls short because it makes no claim on the imbalance of wealth worldwide. The 99% of the United States are truly the 1% of the world. We have watched this year as the Arab Spring gave hope and rejoicing to countries who had lived under inhumane dictatorships, and we celebrated as they reclaimed their freedom and rights, but watched in horror at the bloodshed that it took to make it possible. The world is crying out, and we are told that it is our duty to make straight the way of the Lord, that the crooked might be evened.
So, how are we to do that? If it is God's responsibility to bring light into the world, how do we make the crooked places straight? We can look to John the Baptist as a model for this work. As Tom Long points out, "The meaning of my life is not in what you think about me, but how you respond to the one to whom my life points."[2] This requires some adjustment for us. We are encouraged to think that it's all about us. That how we work, act, play, live, love and do business is a reflection on us. But, what if we were to consider that it's truly about the person to whom our life points. If we are to call ourselves Christians, we must re-orient ourselves that the center point is no longer our life's worth, but Christ's.
This re-orientation is our greatest challenge as people of faith. It requires us to trust that God, in Christ, has a plan, not just for us, but for the world. It means that we can become courageous to stand up against the injustice of the world, because we have nothing to lose. Any judgment or condemnation that comes to us for doing the right thing, and speaking out for those who need advocacy and protection is not a reflection on who we want to be, but the person God has called us to be. We are to do justice, love mercy, and walk humbly with our God. In these acts, we are challenged to correct a society where unspeakable evil can befall a young girl. Where innocent people are gunned down. Where Troy Davis can be executed for a crime it was not clear he committed.
John the Baptist's words remain a prophetic voice to us today. In the prologue to the Gospel of John, we learn that "he himself is not the light, but came to testify to the light. The true light, which enlightens everyone, was coming into the world." As we sit in the pews today, we are waiting for the light to come into the world. And, we need it to be big, dazzling, overwhelming light. We need it to kick the darkness in the tail, that it runs screaming in the opposite direction. In the cartoon version of "the light coming into the world," the light becomes a fantastic superhero with tremendous blinding power that forces the darkness into oblivion. But, the first verse we heard today from the Gospel of John was something more straightforward: The light shines in the darkness, and the darkness did not overcome it.
Many years ago, I read a sermon entitled "Luminarias," on this passage by Scott Black Johnston, who used to serve at Trinity Presbyterian Church here in Atlanta. He tells a story about a former colleague of his at Austin Seminary who had asked her students to prepare a lesson plan on Isaiah 9, which reads, "The people who walked in darkness have seen a great light; those who lived in a land of deep darkness-on them light has shined."
As part of her research into this passage, a student decided to try and find the darkest place on campus. After hunting around, she discovered a little-used racket ball court in the basement of the McMillan classroom building. It was accessed only by going down two flights of steps and through a few heavy doors. A good portion of the court was probably underground. This enterprising student discovered that when you got inside and closed the door and turned out the lights, it was really dark in there. There wasn't a single stray photon bouncing around that could make an impression on a human retina. It was, she said, totally dark. Scary dark.
When it came time for this student to lead her class through the lesson, she brought them down the stairs, through the doors, and sat them down around the edges of the court. Then she said, "You are people who live in a land of deep darkness." And she turned out the light. A few students gasped. Then it got pretty quiet. She waited. In the hush and in the dark, they sat. They sat and waited. After five minutes, five surprisingly long, silent, and absolutely dark minutes, she read the words, "Those who lived in a land of deep darkness-on them light has shined." With those words she struck a match and lit a small candle. Now, as I understand it, by no means did that small candle fill the vast room with light, but all the same it changed things. It changed them radically. With the flickering of the light, people saw themselves, and they saw each other. They saw faces-surprised faces, puzzled faces, and even a couple of faces streaked with tears. For those in deep darkness, a little light made all the difference, all the difference in the world.[3]
"The light shined in the darkness, and the darkness did not overcome it." This is the only way I am able to stand in the pulpit today, and make any claim about the goodness of God and the power of Christ's life. If God had elected to become incarnate in any way other than a tiny, helpless newborn, we would have been blinded and overwhelmed. We could not have seen or perceived God's good intentions and gracious offer to come and live in this world as we live: prone to suffering, conflict, persecution and death. In God's great wisdom, a child was born: a child that learned, as we have to learn, how to walk and talk; a child that had to run from death from the moment of his birth. Do you see the gift of God's goodness here? That the light that is coming into the world is not a blinding flash, but a soft light that is not overcome even by the deepest darkness.
In this, Sisters and Brothers, we may put our Advent hope. The darkness is present and powerful. It shouts loudly at us, reminding us of its presence here. But, the light is more powerful in its gentleness than the darkness is in all its fury. Hold on to this truth. Testify to it. Even when the darkness rages, remind yourself that what the darkness brings has no power against God's love. Death and sadness will not define who we are. The darkness is present in this world to be defeated. Let us proclaim, as Advent people, who are hopeful and waiting, that the light – the true light, which enlightens everyone – is coming into the world. And, because of this: We may bring good news to the oppressed, bind up the brokenhearted, proclaim liberty to the captives and release to the prisoners; We may proclaim the year of the Lord's favor and the day of vengeance of our God; to comfort all who mourn; to give them a garland instead of ashes, the oil of gladness instead of mourning, the mantle of praise instead of a faint spirit. So the Lord God will cause righteousness and praise to spring up before all the nations."[4]
Come quickly, Lord Jesus! Amen and Amen.
---
Posted by

Mandy
at 5:40 PM
0 comments


Links to this post
Friday, June 3, 2011
This was not my first birth. Nor my second. I had two, lovely healthy, totally natural, unmedicated births prior to this one. So, with uber-confidence, I began making plans for a home birth. I consulted a midwife whom my husband and I trusted, and went forward with his support and the total freak-out of many others.
The pregnancy was normal - if you count desperate nausea every afternoon until bedtime at 7:58 p.m. as "normal." I had two boys, who were three and five during the gestation of this little one, and I had a feeling that this might be the mythical girl baby for our family. At the 20 week ultrasound, our whole family piled into the tiny room and awaited the news of the baby's health and gender. We saw ten fingers, ten toes, the total wonder of a perfect spine and unquestionable evidence of the gender. She. Her. There she was. Our baby girl. She was beautiful, healthy and very busy. Tears of joy streamed down my face as we caught fleeting glimpses of her profile, saw her tiny fists punching and little feet kicking. We left confident and happy. Our baby had an identity: Sloan.
I floated in a little pink cloud for the next week, lingering in the girls' clothing section at Target, doing online shopping for impossibly small swimsuits. Then, the call came. I was in my office, and it was 9:00 on Monday morning. The perinatologist called with the results of a second trimester blood test that they had run. Everything was fine until she said, "The results for chromosomal abnormality are positive." Positive? According to the bloodwork, my fetus was showing a 1/270 chance of an abnormality. They brought me in almost immediately for another ultrasound to do an anatomy/growth scan. There she was, tiny Sloan, bopping around with her gorgeous fingers, toes and perfect spine. But, her head circumference was small. So was she. These are soft-markers for Down Syndrome.
This began a 20 week period of Great Anxiety. In this time, I was writing, editing and turning in 100 pages of work for my final interviews before ordination as a United Methodist Elder. I've had more stressful times, but … actually, no. I haven't. It was awful. I wasn't sleeping well, wasn't eating well, wasn't resting well, wasn't parenting well. I had good days and bad days, but mostly things blurred into a wintery haze of gloom. Every four weeks, they would bring me back in for an ultrasound. In February, her body and head were still measuring small. In March, her growth scale percentages went up a bit, but the concern for microcephaly remained. On Good Friday, of all days, we had another scan. Lo and behold, she had grown to 31% for weight (pre-emptive HALLELUJAH!), and though her head is still below 10%, she seemed just fine! I asked the perinatologist what might cause a small head, if not a chromosomal abnormality or something distressing.

He said, "If a parent has a similar constitution."
Me; "You mean, because I have a small head?"
Him: "I didn't want to say anything, but... yes."


May didn't yield anything new, except an additional worry about low amniotic fluid. I had long since booted my hopes for a homebirth to the curb, and was proceeding with a midwife at a local hospital.
In the meantime, in between all of the ultrasounds and interviews, I was approved to be ordained on June 13. My due date was May 28. Both of my sons had been overdue (9 days and 5 days), so I wasn't expecting her to tromp in two weeks early. My dearest friend had asked early in the pregnancy if she could be present for the delivery. I enthusiastically agreed (and so did my husband). The only catch was that she lives in St. Paul, Minnesota, a whopping 1,123 miles away. We gambled a bit on when she should arrive and chose June 2, 4 days after my due date.
My due date (a Friday) came and went without any stirring. I was uncomfortable, eating Tums for dinner, and enduring some whopping Braxton Hicks contractions, but that had been the case for 13 weeks or so. The baby was very low, very busy, and taking her sweet time.
The next day, the contractions seemed a little more regular and I lost my mucous plug. They took my attention away from other things (like barking at my children and watching TLC in peace. Wedding dress shopping is riveting!). I sent my friend a message, just to let her know how I was feeling. She sent back a kind response along the lines of, "KEEP THAT KID IN THERE FOR A FEW MORE DAYS!"
I obeyed.
Kara flew in, as planned, on Wednesday, June 2. Despite my attendance at a church kickball game (where I totally dropped a fly ball; I blame the belly), a Braves game and every last minute of office time that I could squeeze in, I was getting nothing more than very distracting preparatory contractions. So, we went for the gimmick: Scalini's! My whole family, in our swanky new minivan, picked her up at the airport and drove north to Marietta where we had a tremendous Italian feast. I had every last bite of the Eggplant Parmesean, and we took crappy cell phone pictures to document the trip. I was overjoyed that Kara was here, and very ready.
That night, I felt uncomfortable but happy. The next morning, I lost all hope and joy. I suppose it was the pressure of having my friend here for a short time, and knowing that if the baby didn't come soon, I would miss the opportunity to have her help. She was like a doula, but free. (Worst analogy ever.)
We had nothing to do and time to kill, so I made haircut appointments for the boys and Kara. We drove into downtown Decatur and settled in to our respective salons. As we were walking uphill from the parking lot, I felt really rotten. Something didn't seem right. When I got the boys settled, I went to the bathroom to find that I was spotting. In retrospect, if you're 40 weeks, 6 days pregnant, that's not spotting… it's your baby trying to get out however she can. It was early labor, but the labor of the unsettling sort. I told Kara, who looked ravishing with her new 'do, and Matt came to meet us since my head was exiting reality and entering into birth-consciousness (HUNGRY, BABY, HUNGRY, CRANKY, BAAAAAABBBBY!).
All things considered, it was a very calm way to go into labor. Since I was having contractions about every 8 minutes, nothing seemed imminent. We had plenty of time to feed the boys, drop them off with friends, make arrangements for them to get to t-ball practice and pack the car with hospital necessities. I managed to eat a little bit, and Kara and Matt were completely giddy with excitement at all of the physical pain I was settling in to endure. Wait, no. The baby. They were giddy about the baby.
We arrived at the hospital at 1:30 and were delivered to the L&D waiting room.

We got sent to an evaluation room where they monitored my contractions (all in my back, every 8 minutes for 90 seconds). I was 3-4 cm dilated, and progressing well enough for them to keep me. So, I was admitted around 2:30 p.m.. Apparently, my shoes were not. (Seriously, I wound up leaving the hospital with NO SHOES.) I sent cheerful updates to Facebook and settled in to wait for the baby to show up. My other labors had progressed speedily once I was in "active labor." So, this one was throwing me for a loop. I thought third babies would hustle themselves along in a right speedy fashion, so I expected that the contractions would pick up and we'd meet her by dinner time. Then, we'd have huge bleu cheese burgers and invite the boys to come meet her.
That was my plan, anyway.
They asked me to totter around the ward to see if the contractions would pick up speed. They did not. I was progressing, but at a frustratingly slow pace. By 6 p.m., I was about 5-6 cm but ready to get the show on the road, so I asked the nurse to break my water. The contractions never moved to my abdomen, but stayed in my back. It was manageable, but very uncomfortable. After my water broke, they came more frequently, with greater intensity but lasted only about 45 seconds. Progress.
I was clear that I wanted a natural delivery, like the first two. The nurses were amazing and honored that request, but they insisted that I have a port put in my hand in case I needed a quick IV of something. I denied their request. But, they pushed it. I finally acquiesced and they jabbed it into my left hand. Because of the back labor, I wound up being most comfortable on a birthing ball. I was rocking the contractions, relaxing through them and breathing slowly. I was a freakin' Bradley Birthing home video. When the RN checked me, I was at 8.5 cm. That was at 7:30. I was optimistic! Still time for burgers and boys!
At 8:30, my contractions were still consistent, intense and steady, but my progress stopped. According to everything I've ever read and experienced, once you're in the 8-10 cm stretch, things whip by with a timeless sense of purpose. Not so much this time. I got stuck at 8.5 cm for nearly 2 hours, breathing as steadily and patiently as I could through each whopper contraction and hoping that I was making progress. I groaned to the doctor who came by to check and see if he needed to put on his catcher's gear, "can't something be done to help me dilate?" He responded, "I can give you a shot of pitocin to make the contractions stronger." I demurred, "I DON'T NEED THE CONTRACTIONS TO BE ANY STRONGER." As a bonus, in moving from the birthing ball to the bed to be checked, my line came out. The only way I could endure the contractions was to lift myself up on my balled-up fists and the line wriggled out of my vein. Darn.
Finally at 9:10, I felt something new. I felt like I might like to push, so I tried. There was no going back. Either I was expelling all of my internal organs, or this baby was going to come out. With the boys, I'd pushed for nearly 2 hours both times. With Cooper, I'd had lovely conversations with my midwife in between contractions. But, back labor changes things. I was in a near-constant state of agony, even in between the contractions. My back was tight and hot, muscles strained beyond reason. I pushed as hard as I could, encouragement and help all around. Finally, at 9:40, I pushed out her head. Kara filmed the whole blessed event in ways that mostly maintain my dignity, and I can hear her telling me, "Mandy! She's beautiful! She's got so much hair!" I shrieked out one last contraction and out she came… ten fingers, ten toes, perfect spine, perfect number of chromosomes.
Sloan Elizabeth was born at 9:41 p.m. on Thursday, June 3, 2010. She was welcomed by a proud mama, daddy and two very excited big brothers.
You can also read this story at Pregnancy and Newborn Magazine:
http://www.pnmag.com/pregnancy-blogs/birth-day/worry-wonderment-birth-sloan
Posted by

Mandy
at 10:44 AM
0 comments


Links to this post